Shopping Cart
Your Cart is Empty
Thank you for your business!
You should be receiving an order confirmation from Paypal shortly.
Exit Shopping Cart
Seek...truth
Observe...actions
Understand...logic
Live...life
This is where we present a study, quote, or thought that we believe to be profound and/or inspirational. This is designed to provoke and encourage you to not only think for yourselves, but also to consider all points of view in your quest for knowledge, wisdom, and understanding.
Study to show yourself approved.
In celebration of black history month, we have dedicated our S.O.U.L section to honor great iconic figures that have helped shaped and impacted the world with their powerful words, actions, and in some cases their lives. Share these with your friends who will appreciate them as much as you did.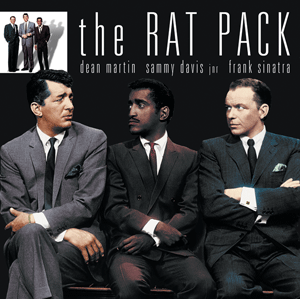 Sammy Davis Jr. was born Samuel George Davis Jr. on December 8, 1925, in New York City. After his parents split up when he was 3, Davis lived with his father and soon began a career tap-dancing in vaudeville. He, his father and Will Mastin performed as the Will Mastin Trio until Davis left to serve in the United States Army during World War II. During his time in the service, he overcame racial prejudice by joining the entertainment unit.
Upon returning home, Davis resumed his showbiz career, performing stand up, acting and recording music. In 1956, Davis starred on Broadway in Mr. Wonderful, and in 1964 in Golden Boy. His refusal to appear in any clubs that practiced racial segregation led to the integration of several venues in Miami Beach and Las Vegas. Davis's films include Porgy and Bess (1959), Robin and the Seven Hoods with fellow Rat Pack members Frank Sinatra and Dean Martin (1964), Sweet Charity (1968) and Taps (1980). While Davis found his greatest success as a performer in the 1950s and '60s, he continued to entertain and record until the early 1980s.
Davis was involved in a serious automobile accident in 1954, and lost his left eye as a result. While in the hospital, recovering from the accident, the famous performer began studying Judaism, reading, among other works, Paul Johnson's book A History of Jews. Several years later, Davis—who was raised as a Roman Catholic—converted to Judaism. Davis married Swedish actress May Britt in 1960, when interracial marriages were forbidden by law in 31 states. The couple had one daughter and adopted two sons before divorcing in 1968. Davis was married to dancer Altovise Gore from 1970 until his death, on May 16, 1990, in Beverly Hills, California.
"Being a star has made it possible for me to get insulted in places where the average Negro could never hope to get insulted." – Sammy Davis Jr.
© 2014 A+E Networks. All rights reserved.
Week 3- Madam C.J. Walker
NAME: Madam C.J.

Walker

OCCUPATION:

Civil Rights Activist,

Entrepreneur

BIRTH DATE:

December 23, 1867

DEATH DATE:

May 25,

1919

DID YOU KNOW?: Madam C.J. Walker was the first American woman to become a self-made millionaire.

DID YOU KNOW?: In 1913, Madam C.J. Walker donated the largest amount of money by an African American toward the construction of an Indianapolis YMCA.

DID YOU KNOW?: Also a civil rights activist, in 1917, Madam C.J. Walker was part of a delegation that traveled to the White House to petition President Woodrow Wilson to make lynching a federal crime.

PLACE OF BIRTH: Near Delta, Louisiana

PLACE OF DEATH: Irvington-on-Hudson, New York

ORIGINALLY: Sarah Breedlove
-BEST KNOWN FOR-
Madam C.J. Walker, born Sarah Breedlove, created specialized hair products for African-American hair and was the first American woman to become a millionaire through her own business.
Week 2- Reverend Dr. Martin Luther King Jr.
At First I Thought I Knew The Story Of Martin Luther King Jr…But Then I Dug Deeper And…WOW!
I've always loved and admired Martin Luther King Jr., and thought I knew most of what there was to know about his life and mission. But as it turns out, there is quite a bit I didn't know. While we all may remember learning the facts about him in school, King's life was full of so many incredible speeches and experiences, it's easy to miss some of the most touching moments.
A man always on the move…
From 1957 until his death in 1968, King gave over 2,500 speeches; he traveled more than 6 million miles; and he wrote five books and countless articles published in newspapers and magazines.
A man admired…
King is America's' second most-admired person of the 20th century, topped only by Mother Teresa, according to a 1999 Gallup poll.
A man honored…
In 1964, at age 35, King was the youngest person to receive the Nobel Peace Prize.
A man who took things seriously…
Although Martin Luther King Jr. was only 39 at the time of his death, autopsy results revealed the he had the heart of a 60-year-old. Doctors believed this was a result of stress.
A man of a different name…
King's original name was Michael King Jr. In 1931, his father became pastor of Ebenezer Baptist Church in Atlanta and adopted the name Martin Luther King Sr. When King was 6 years old, his father officially changed his name on his birth certificate to Martin Luther King Jr.
A man of scholarly pursuits…
King earned a bachelor's degree in sociology and one in theology. In 1955, he received his doctorate from Boston University.
A man of both faith and talent from an early age…
In 1939, 10-year-old King sang in his father's church choir at the Atlanta gala premiere of the movie "Gone With The Wind."
A man of great intelligence…
King skipped ninth and 12th grades in high school and entered Morehouse College in Atlanta at age 15.
A man of love (and ingenuity)…
When King married his wife Coretta, the newlyweds were rejected by a whites-only hotel. The couple opted to spend their wedding night at a Black-owned funeral home.
A man not forgotten…
There are over 900 streets worldwide named after King. Forty U.S. states have at least one Martin Luther King Jr.-named street of their own.
A man martyred…
King is one of 10 world martyrs of the 20th-century who are depicted in life-size statues at the entrance of Westminster Abbey in London.
I hope you found these little-known facts about Martin Luther King Jr. both surprising and encouraging. What an amazing man who will not be forgotten.
Former President of South Africa

Nelson Rolihlahla Mandela was a South African anti-apartheid revolutionary, politician, and philanthropist who served as President of South Africa from 1994 to 1999. Wikipedia

Born: July 18, 1918, Mvezo, South Africa

Died: December 5, 2013, Houghton Estate, South Africa
Buried: December 15, 2013, Qunu, Eastern Cape, South Africa
Spouse: Graça Machel (m. 1998–2013)
A Xhosa born to the Thembu royal family, Mandela attended the Fort Hare University and the University of Witwatersrand, where he studied law. Living in Johannesburg, he became involved in anti-colonial politics, joining the ANC and becoming a founding member of its Youth League. After the South African National Party came to power in 1948, he rose to prominence in the ANC's 1952 Defiance Campaign, was appointed superintendent of the organisation's Transvaal chapter and presided over the 1955 Congress of the People. Working as a lawyer, he was repeatedly arrested for seditious activities and, with the ANC leadership, was unsuccessfully prosecuted in the Treason Trial from 1956 to 1961. Influenced by Marxism, he secretly joined the South African Communist Party (SACP) and sat on its Central Committee. Although initially committed to non-violent protest, in association with the SACP he co-founded the militant Umkhonto we Sizwe (MK) in 1961, leading a sabotage campaign against the apartheid government. In 1962, he was arrested, convicted of conspiracy to overthrow the state, and sentenced to life imprisonment in the Rivonia Trial.
Mandela served over 27 years in prison, initially on Robben Island, and later in Pollsmoor Prison and Victor Verster Prison. An international campaign lobbied for his release. He was released in 1990, during a time of escalating civil strife. Mandela joined negotiations with President F. W. de Klerk to abolish apartheid and establish multiracial elections in 1994, in which he led the ANC to victory and became South Africa's first black president. He published his autobiography in 1995. During his tenure in the Government of National Unity he invited several other political parties to join the cabinet. As agreed to during the negotiations to end apartheid in South Africa, he promulgated a new constitution. He also created the Truth and Reconciliation Commission to investigate past human rights abuses. While continuing the former government's liberal economic policy, his administration also introduced measures to encourage land reform, combat poverty, and expand healthcare services. Internationally, he acted as mediator between Libya and the United Kingdom in the Pan Am Flight 103 bombing trial, and oversaw military intervention in Lesotho. He declined to run for a second term, and was succeeded by his deputy, Thabo Mbeki. Mandela became an elder statesman, focusing on charitable work in combating poverty and HIV/AIDS through the Nelson Mandela Foundation.
/